Solo Piano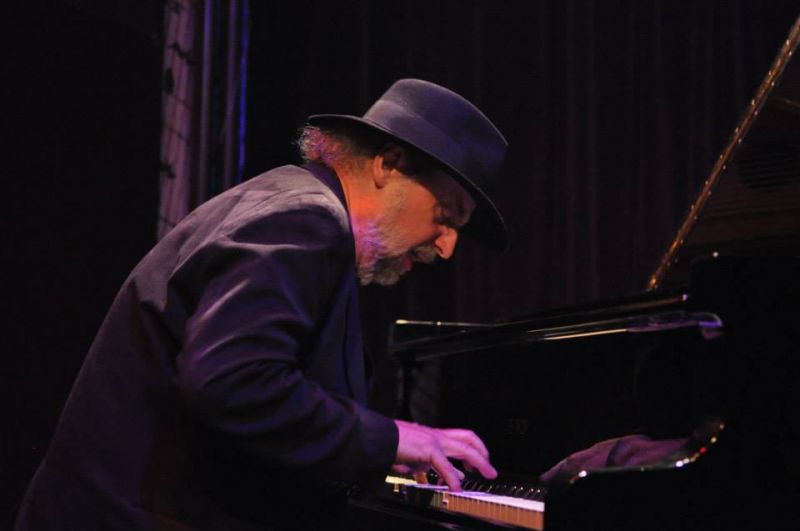 SOLO PIANO JAZZ RECITAL
In a solo jazz piano recital Milan Svoboda presents mostly his own compositions and improvisation. His style goes much beyond the jazz idiom. Svoboda gave solo recitals in the USA, Mexico, Italy, Germany, Poland, the Czech Republic and other countries. A recording of his recital from the European Jazz Pianist Festival in Köln, Germany, was broadcasted in spring 1994 by the WDR German television company. V 1997 he presented his recital at the International Jazz Piano Festival at Prague's Rudolfinum Hall. His performance was released on an album entitled "Solo Piano Recital". In autumn 2003 Svoboda's solo concert was featured within the classical series "World's Piano Works" produced by the FOK agency. A recording of this concert, again at the Rudolfinum Hall, was released on an album entitled "Merging". In spring 2005 Milan Svoboda presented his solo recital to great acclaim at the Eurojazz Festival in Mexico City, in June 2007 in Beethoven Haus in Bonn, Germany, at the "Jazz am Rhein" festival, in November 2014 in Madrid Jazz Festival in Spain and in February 2016 in Prague Rudolfinum - Dvorak Hall.

Milan Svoboda also performs in a DUO with trumpet player Michal Gera. Together they have been giving occasional concerts since 1982. They played at festivals in The Netherlands, Belgium, Italy, Germany and Poland. The Duo plays exclusively compositions by Svoboda and Gera. The two men, having very similar musical roots and sharing a similar musical vision, complement each other remarkably well. Their joint creativity is captured on the CD entitled "Duo" from 1991. In spring 2007 Milan Svoboda and Michal Gera Duo performed at the Eurojazz Festival in Mexico City (see video).

As a pianist, Milan Svoboda cooperates with various ensembles and soloists both in the jazz and classical genre. He played for example with Luboš Andršt (g), Jiří Stivín (as), Karel Růžička (p) and many other Czech jazz musicians. Twice he lead the international Workshop Band at the Leverkusen Jazz Days Festival. He performed with the violinist Pavel Šporcl, with whom he recorded a CD with the music of Astor Piazzola. Svoboda further performs in a duo setting with cellist Jiří Bárta (Kuwait, Spain), besides playing with the Virtuosi di Praga Orchestra, Talich Chambre Orchestra and the Moravian and North Czech Philharmonic Orchestras. In 2009 Svoboda performed the solo piano part in Gershwin's "Rhapsody in Blue" together with the Karlovy Vary Symphony Orchestra and with the Pilsen Philharmonic Orchestra. Lately he has been presenting his adaptations of The Beatles' songs for symphony orchestra and solo piano with various chamber ensembles and playing the solo part in his own double concert for violin, piano and chamber orchestra entitled "Concerto Grosso".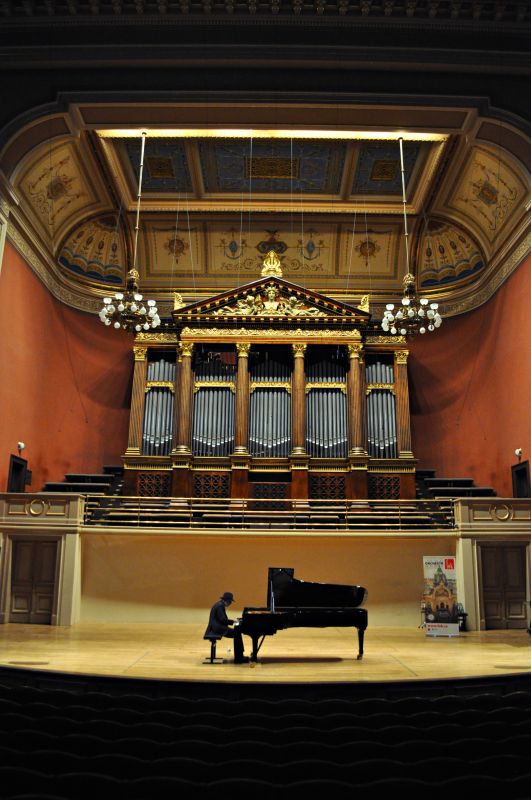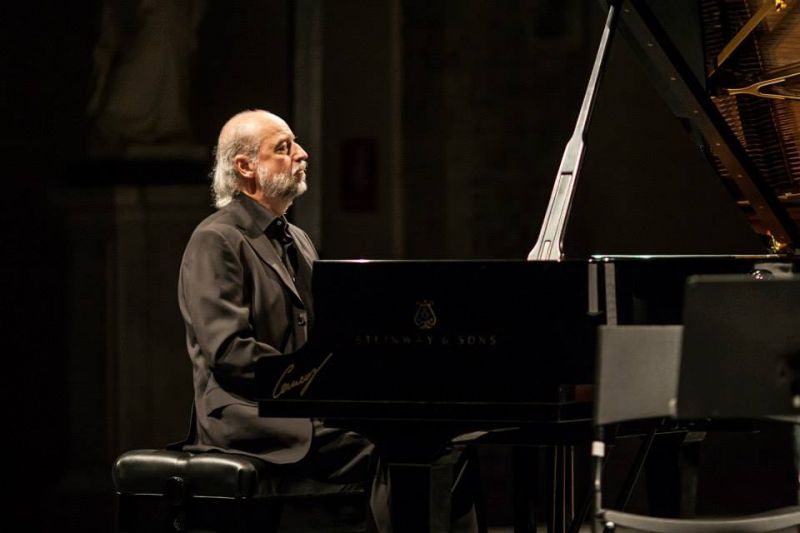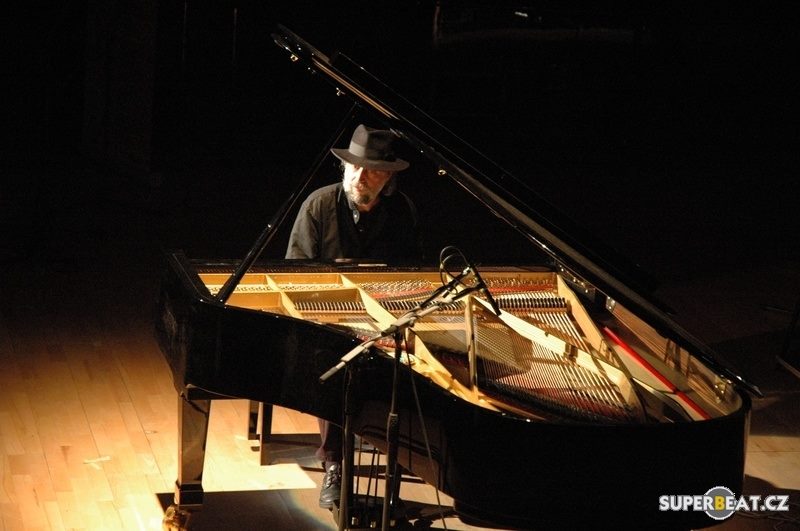 Latest CD: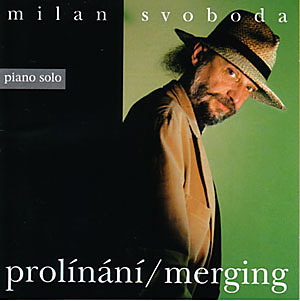 MERGING
Milan Svoboda solo piano
(CD Radioservis 2004 - CRO287-2-531)

album details
Discography:

HOMMAGE AUX BEATLES
Milan Svoboda & Moravian Philharmonic
(CD Double MS 2010 - 012010)

album details
MERGING
Milan Svoboda solo piano
(CD Radioservis 2004 - CRO287-2-531)

album details

THE RUDOLFINUM CONCERT
Milan Svoboda, Orchestral Works
(CD Lotos 2002 - LT 0110-2 331)

album details

SOLO PIANO RECITAL
Milan Svoboda
(CD PJ Music 1997 - PJ0013-2)

album details
DUO with Michal Gera:
CD
DUO with Jiří Bárta:
SANTIAGO DE COMPOSTELA CD
Prague, Rudolfinum Hall Germany, Köln
Mexico City
George Gershwin: Rhapsody in Blue - Milan Svoboda & Karlovy Vary Symphony Orchestra:
Hommage aux Beatles - Milan Svoboda & Les Sirėnes String Quartet
Fool On The Hill Obladi Oblada
Photogallery
Austria, Bad Goisern, 29.6.2017 (Solo & Big Band)
Praha, NOD, Koncert s Pražskou komorní filharmonií, 9.5.2017
Havlíčkův Brod, Stamicovy slavnosti, 21.4.2017 (Trio Svoboda, Krampl, Reindl)
Jihlava, Mahler Festival, 13.6.2016 (solo & trio)
Germany, Berlin, Berliner Philharmoniker, M.Svoboda: Concerto grosso, 24.5.2016
Pardubice, sólový koncert s Komorní filharmonií Pardubice, 21.4.2016
Praha, Cafe Campus, Duo Svoboda & Gera, 8.3.2016
Praha, Rudolfinum, Solo Piano Recital, 6.2.2016
Praha, Rudolfinum, Pocta sv. Cecílii, 23.11.2015
Plzeň, festival Jazz bez hranic, 15.10.2015 (MS & Les Sirenes)
Germany Tour, March 2015 (MS piano & Les Sirenes String Quartet - Hommage aux Beatles)
Spain, Madrid Jazz Festival, 5.11.2014 (Solo Piano Recital)
Jazz Goes To Town Hradec Králové, 14.10.2013 (M.Svoboda & M.Gera Duo)
Praha, Novoměstská radnice, 25.4.2013 (Duo Gera - Svoboda)
Spain, Santiago de Compostela, Festival Semana Santa Igrexa da Universidade, 22.3.2013 (Duo Jiří Bárta & Milan Svoboda)
Italy, Cividale del Friuli, San Francesco, 21.7.2012, (MS piano & Gamavila String Quartet - Hommage aux Beatles)
Kuwait, 2.5.2011, Salmia Centr (Duo Jiří Bárta & Milan Svoboda)
Cimrman v říši hudby, 2.6. 2010
Jazz Goes To Town Hradec Králové, 17.10.2007
Germany, Sachsen, MS & Jugend Jazzorchester Sachsen, 30.8.-9.9.2007
Germany, Dresden, 17.3.2005 (Workshop big band & MSQ)
Praha, Rudolfinum, 26.11.2001 (autorský koncert u příležitosti 50. narozenin MS)
Praha, Divadlo ABC, Pěna dní - muzikál, 1994
Reviews