Concert offer
DOUBLE MS AGENCY would like to offer you the following concert projects:
Milan Svoboda Quartet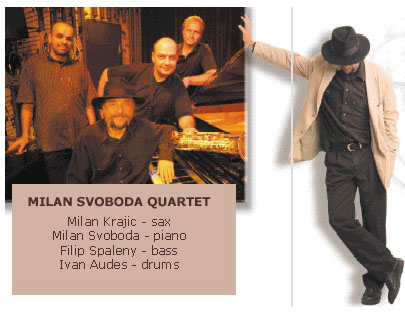 Modern mainstream combining jazz with elements of contemporary serious music, rock and folklore elements and very often grouping individual themes into larger musical units of a suite character. Concerts all over Europe, in the U.S.A., Mexico and in India. 7 CD Albums: "Open The Window Wide", "Dedication", "The Boston Concert" , "Tonight-Tomorrow Morning", "Milan Svoboda Q & Tony Lakatos", "Sign of Sagittarius" and "Jazz at Prague Castle". Milan Svoboda will be accompanied by Milan Krajíc on tenor and soprano saxophones a unique soloist with a signature style, Filip Spálený on bass with a wonderful fluid and melodic approach to his playing reminiscent of Jaco Pastorious and Ivan Audes on drums as an essential contributor to the Quartet's relaxed sound.
More info here.
Prague Big Band - Milan Svoboda Jazz Orchestra

A modern 18 piece big band featuring leading Czech jazz soloists. The Orchestra plays mostly original music composed by its members which is the key to its unique sound. The group performed at many eminent European festivals, gained numerous awards and recorded 14 albums. New CDs: "Good News" (2008) and "Sunday Session" (2009). The ensemble has featured a long list of well-known personalities of the world jazz scene as guest musicians (Maria Schneider, Jerry Bergonzi, James Moody etc). So far Milan Svoboda has been leading and conducting the Orchestra for thirty years. Whole generations of great Czech jazz musicians have taken part in the project.
More info here.
Milan Svoboda - Solo Piano Recital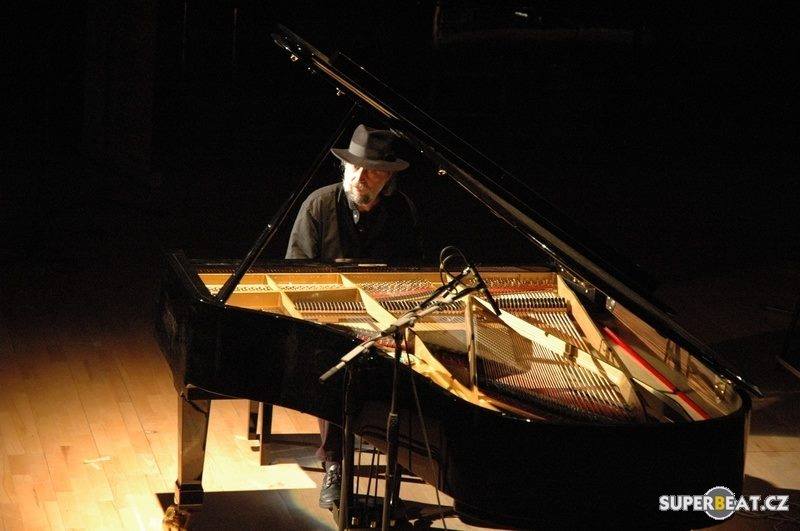 In a solo jazz piano recital Milan Svoboda presents mostly his own compositions and improvisation. His style goes much beyond the jazz idiom. Svoboda gave solo recitals in the USA, Mexico, Italy, Germany, Poland and other countries. A recording of his recital from the European Jazz Pianist Festival in Köln, Germany, was broadcasted in spring 1994 by the WDR German television company. V 1997 he presented his recital at the International Jazz Piano Festival at Prague's Rudolfinum Hall. His performance was released on an album entitled "Solo Piano Recital". In autumn 2003 Svoboda's solo concert was featured within the classical series "World's Piano Works" produced by the FOK agency. A recording of this concert, again at the Rudolfinum Hall, was released on an album entitled "Merging". In spring 2005 Milan Svoboda presented his solo recital to great acclaim at the Eurojazz Festival in Mexico City and in June 2007 in Beethoven Haus in Bonn, Germany, at the "Jazz am Rhein" festival.
More info here.
Milan Svoboda & Big Band VOŠ KJJ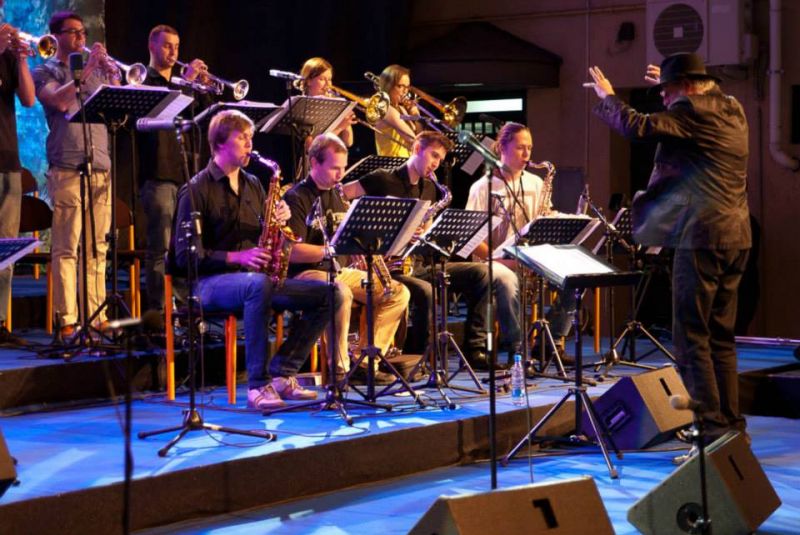 PRAGUE JJ CONSERVATORY JAZZ ORCHESTRA.
A modern 14 piece student jazz big band, which Milan Svoboda was put together in 2005 at Jaroslav Jezek Conservatory in Prague. 2006-2014 saw succesful appearances of the band at many international jazz festivals in Czech Republic, Italy, Slovenia and Germany. In 2007 and 2008 successfully participated at a world competition of school big bands in Monterey, CA, USA (Next Generation Festival). As the only European orchestra, the band was chosen as one of six best competitors. In 1010 touring in Asia (Taivan and Vietnam).
More info here.
Milan Svoboda Sextet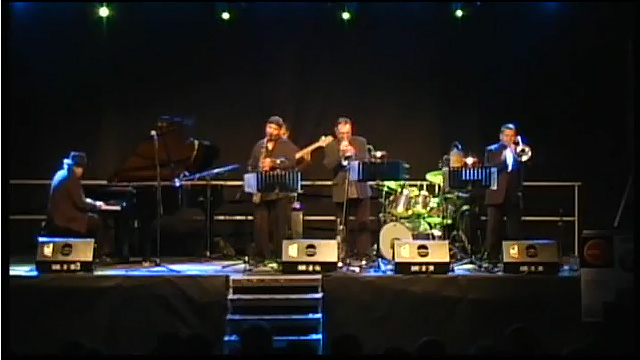 The Milan Svoboda Sextet features soloists of the Prague Big Band. The group plays Svoboda's compositions as well as his original arrangements of jazz standards.
The sextet (septet) performs with an international line-up as well, featuring Tony Lakatos, Sigi Finkel and others.
Personell: Michal Gera - trumpet , Milan Krajíc - tenor sax , Přemysl Tomšíček - trombone, Milan Svoboda - piano, Filip Spálený - bass guitar, Ivan Audes - drums
Latest CD: "Jazz at tne Castle" (2011).
More info here.
Milan Svoboda & Michal Gera Duo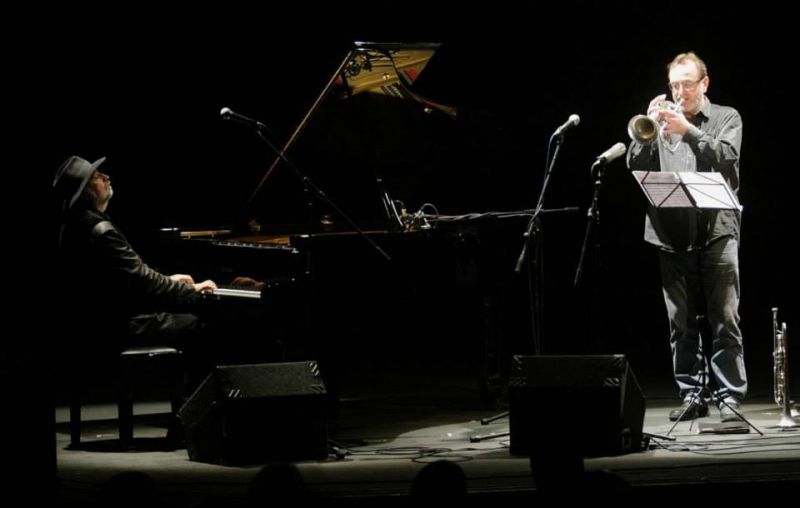 DUO MILAN SVOBODA & MICHAL GERA DUO
Milan Svoboda also performs in a DUO with trumpet player Michal Gera. Together they have been giving occasional concerts since 1982. They played at festivals in The Netherlands, Belgium, Italy, Germany and Poland. The Duo plays exclusively compositions by Svoboda and Gera. The two men, having very similar musical roots and sharing a similar musical vision, complement each other remarkably well. Their joint creativity is captured on the CD entitled "Duo" from 1991. In spring 2007 Milan Svoboda and Michal Gera Duo performed at the Eurojazz Festival in Mexico City (see video).
Hommage aux Beatles - Milan Svoboda & String Orchestra (String Quartet)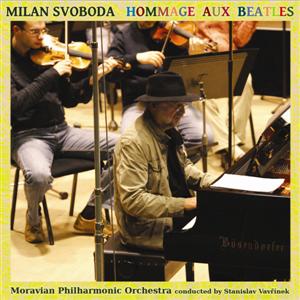 Special concert program with Milan Svoboda arrangements of Beatles songs for solo piano and strings.
More info here.
Milan Svoboda & Symphony orchestra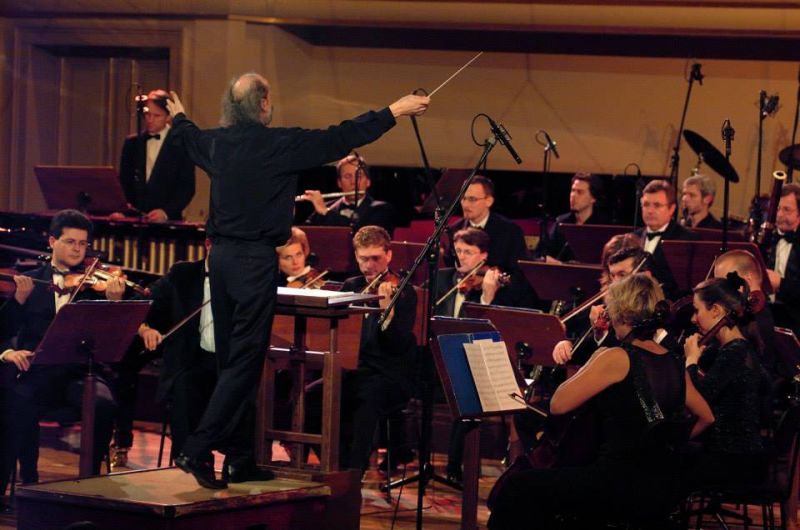 Milan Svoboda like composer, conductor and pianist.
Programová nabídka:
Milan Svoboda: Mowgli - suite from the ballet for symphony orchestra (durata 35')
Milan Svoboda: Concerto grosso - double concerto for violin, piano and string orchestra (durata 28')
Milan Svoboda: Three pieces for symphony orchestra and jazz quartet ("In The Sign Of Sagittarius", "When The Twilight Is Coming", "The Good News Messenger" - durata 40')
George Gershwin: Rhapsody in Blue
Milan Svoboda: Hommage aux Beatles - 10. arrangements of Beatles songs for solo piano and strings - durata 40'
If you are interested, we will gladly send you more promo materials, CDs and any other informations.I am looking forward to hearing from you soon.
Best wishes,
Milan Svoboda
DOUBLE MS AGENCY
MILAN SVOBODA
Na Hájensku 183, 252 02 Jíloviště
Czech Republic
tel.: 00420 / 257 730 176
mob.: 00420 / 602 210 567
e-mail: jazzman@milansvoboda.com
website: www.milansvoboda.com
www.facebook.com/milansvobodajazzman