Milan Svoboda Quartet
Milan Krajíc - tenor and soprano sax
Milan Svoboda - piano, keyboards
Filip Spálený - bass
Ivan Audes - drums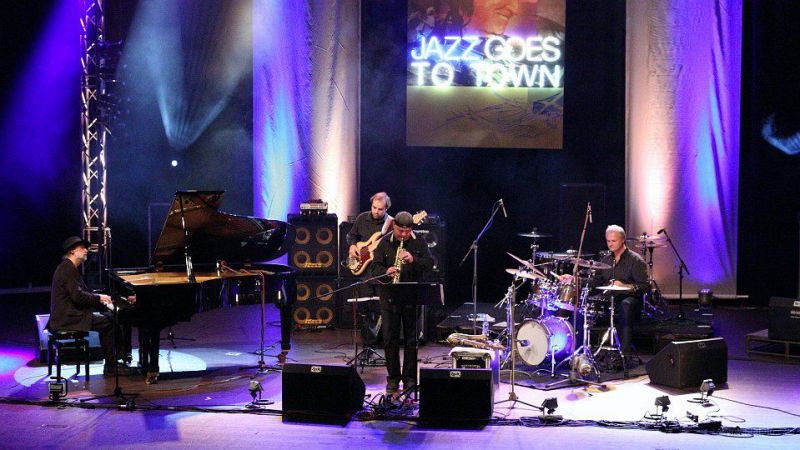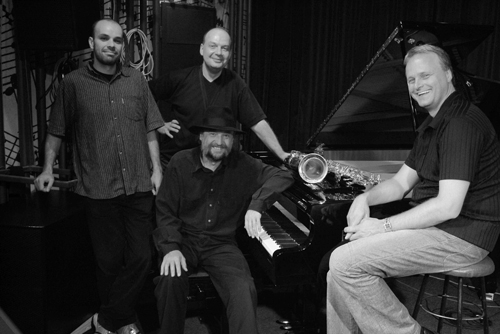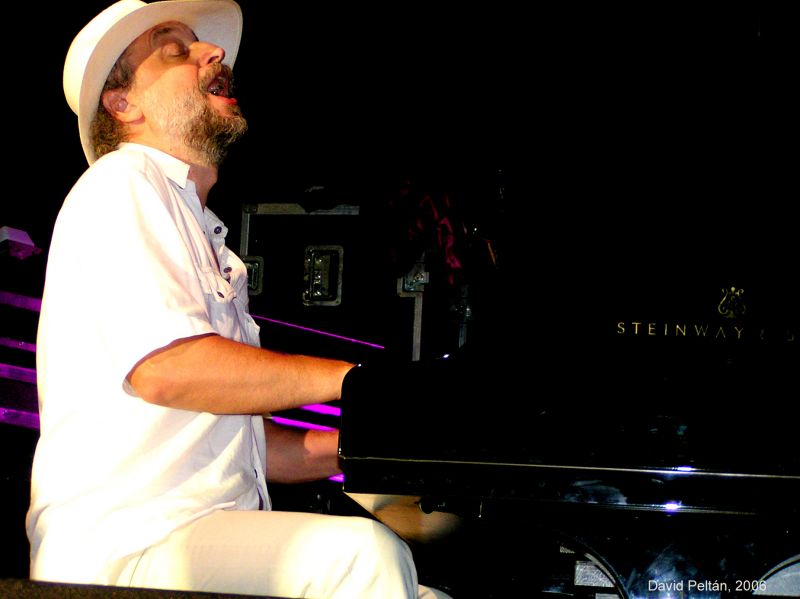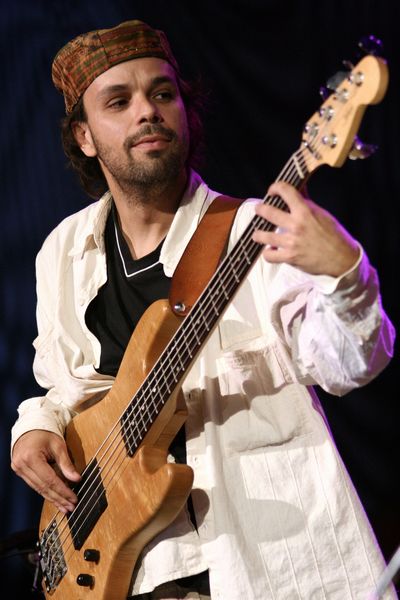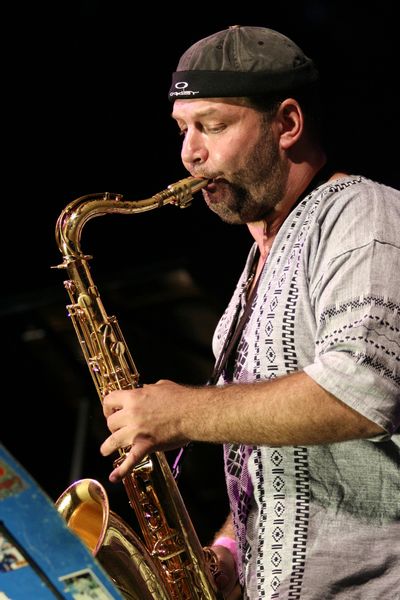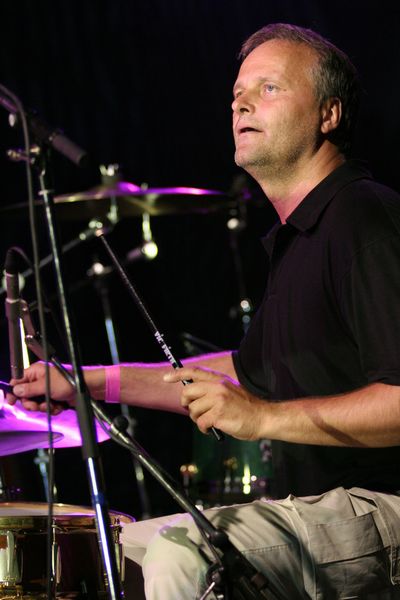 Music of the Milan Svoboda Quartet is based on the modern jazz style of last century's sixties and seventies. It is also influenced by rock music, folkloric and contemporary classical music. Svoboda often weaves his compositions into longer theme-based suites, providing space for creative improvisation of all his band members. The Milan Svoboda Quartet has been performing throughout most of Europe, as well as the USA, Mexico and India.
The group played at numerous jazz festivals and produced the following records: "Open The Window Wide", "Dedication", "The Boston Concert", "Tonight-Tomorrow Morning", Milan Svoboda Q & Tony Lakatos, "Sign of Sagittarius", "Live at the Castle", "Moment's Notice" and "Late Harvest". The Quartet played at the prestigious first "European Jazz Night" festival in Vienna, which was broadcasted by the EBU television company all over Europe.
During the 35 years of its existence, the Quartet's lineup witnessed many changes, always featuring top Czech jazz musicians, including Michal Gera (tp), Aleš Charvát (b), Jaromír Helešic (ds), Ivan Myslikovjan (as) and Martin Lehký (b). In the short American period the group featured Greg Badolato (ts) a Aaron Scott (ds). The Quartet performs frequently with internationally renowned personalities, such as Tony Lakatos (ts), Sigi Finkel (ts), Jarek Smietana (g), Jiří Stivín (as) and many others. On occasion the group performs as a Quintet or Sextet. The present lineup of the Milan Svoboda Quartet is a hand-picked company of top-notch soloists, who are the first-call for the hottest Czech jazz projects. The Quartet's repertoire consists mostly of Svoboda's compositions complemented by his original arrangements of well-known jazz literature. The Milan Svoboda Quartet frequently plays at European music festivals and jazz clubs.
At present the Quartet also performs a special concert program featuring the classical cello virtuoso Jiří Bárta. The project has been recorded on a CD entitled "Sign of Sagittarius".
On special occasions the Milan Svoboda Sextet can be witnessed at Czech or international venues as well. In this group the Quartet's lineup is joined by two great soloists of Svoboda's Jazz Orchestra, Michal Gera (tp) and Přemysl Tomšíček (tb).
Latest CD: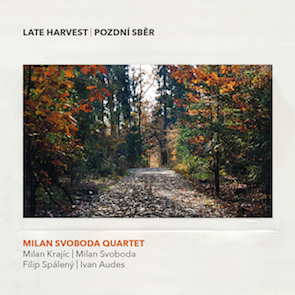 LATE HARVEST
Milan Svoboda Quartet
(CD Amplion 2016 - AMP 162002)

album details
Discography:

LATE HARVEST
Milan Svoboda Quartet
(CD Amplion 2016 - AMP 162002)

album details

LIVE AT THE CASTLE
Milan Svoboda Sextet
(CD Multisonic 2011 - 31 0935-2)

album details

MOMENT´S NOTICE - LIVE AT THE JAZZ DOCK
Milan Svoboda Quartet
(CD Double MS 2010 - 022010)

album details

JAZZ AT THE CASTLE
Milan Svoboda Quartet
(CD Multisonic 2005 - 31 0657-2 531)

album details

SIGN OF SAGITTARIUS
Milan Svoboda Quartet featuring Jiri Barta (cello)
(CD Lotos 2005 - LT 0146-2 531)

album details

MILAN SVOBODA Q & TONY LAKATOS
Milan Svoboda Quintet
(CD PJ Music 1998 - PJ 014-2)

album details

TONIGHT-TOMORROW MORNING
Milan Svoboda Quartet
(CD PJ Music 1993 - PJ 006-2)

album details

THE BOSTON CONCERT
M.Svoboda Quartet and Big Band
(CD Panton 1993 - 81 1238-2 511)

album details

DEDICATION
Milan Svoboda Quartet
(CD PJ Music 1990 - PJ 001-2)

album details

OPEN THE WINDOW WIDE
Milan Svoboda Quartet
(LP Panton 1984 - 8115 0384 H)

album details
International festivals played:
(see complete list)
Leverkusen Jazz Days, Konstanzer Jazz Herbst, Münster, Europische Wochen Passau, Jazzbühne Berlin, Orgeltage Burghausen, Lindau, Husum, Göttingen, Leipziger Jazz Tage, Trier, Jazz Meeting Berlin, Jazztage Görliz, Jazz Rally Düsseldorf, Chemnitz, Jazz Weekend Regensburg, Jazz in Hamburg, Jazz T(w)oday Trostberg , Jazz auf dem Burg Burgthann (Germany) - Paris, Bedarieux, Marvejoles, Jazz a toute heure Saint Remy de Chevreuse, Les ranez-vous de l´erdre Nantes (France) - European Jazz Night Vienna, Bad Ischl, Linz (Austria) - Jazz in Olten (Switzerland) - London (England) - Brosella (Belgium) - Eurojazz Mexico City, Morelia, Zacatecas (Mexico) - Calcutta Jazz Fest, Jazz Masters Series Bombay (India) - Jazz Jamboree Warszaw, Piano Jazz Festival Kalisz, Jazz Odra Wroclaw (Poland) - Jazz e dintorni Assisi, Firenze (Italy) - San Sebastian, Villena (Spain) - Limasol, Nicosia (Cyprus) - Sibiu (Romania) - Sofia, Haskovo (Bulgaria) - Bratislava Jazz Days (Slovakia) and all important festivals in the Czech Republic.
Live in Jazz Dock (more videos) Next Day
Live in Spain (1993) Live in Vienna (1991)
Other videos:
MS Quartet in Topos Jazz Club, Germany
MS Quartet in Jazz Dock, Prague
Photogallery
Germany, Leverkusen, Reutlingen, 7.-8.11.2014
India, Bombay, Tata Theatre, 2.12.2013
India, Kolkata Jazz Fest, 28.11. 2013
Černošice Jazz Festival, 24.5.2012
Jazz Goes To Town Hradec Králové, 15.10.2011
Germany, Jazz Two Day Trostberg, 2.7.2011
Italy, Firenze, Piazza della Signoria, 6.5.2011
Jazz Dock, 29.1.2011, křest CD "Moment's Notice"
Praha, Žofín, TV festival "Zlatá Praha", 16.10.2010 (feat. Jiří Bárta)
Germany, Jazzweekend Regensburg, 10.6.2010
Praha, Bohemia Jazz Festival, 13.7.2009
Germany, Jazz Fest Bochum,16.11.2007
Germany, Jazz transfer Saarbrücken, 21.11.2007
Praha, Lucerna, 19.11.2006 (feat. Jiří Bárta)
Polička Jazz Festival, 21.4.2006 (feat. Jiří Bárta)
France, Saint Remy lés Chevreuse, 26.1.2002 (feat. Sigi Finkel)
Reviews